Fits children 15 to 36 kg (33 to 79 lbs)
Fits children 3 years to 12 years
Install with ISOFIX or car seat belt
One hot summer day, I piled up sand with my cousin Eddie at the beach, and we tanned together. I had a lot of fun! After playing, I was exhausted and I went home. The thick foam of the NI Plus car seat is very comfortable to sit on. The mesh seat is not stuffy, and it cools me down instantly. Viva la summer!
Ni models are suitable for children 15-33kgs(33-79 lbs). Our Ni models can be converted from a sturdy, protective carseat to a booster seat, slliminationg the need to buy other seats as your child grows.

Back rest is easily removable, convert-ing your child's car seat into a booster seat. smaller back rest available as an attachment to the booster seat as well.
Height can be adjusted from 69 to 80 centimeters (27 to 31.5 in)

Adjustable seatbelt guider ensures that your child's seatbelt is properly fashioned across their chest, not their neck.
Additional seatbelt guider on the sides of the car seat ensure proper placement across lap.
Removable and washable cover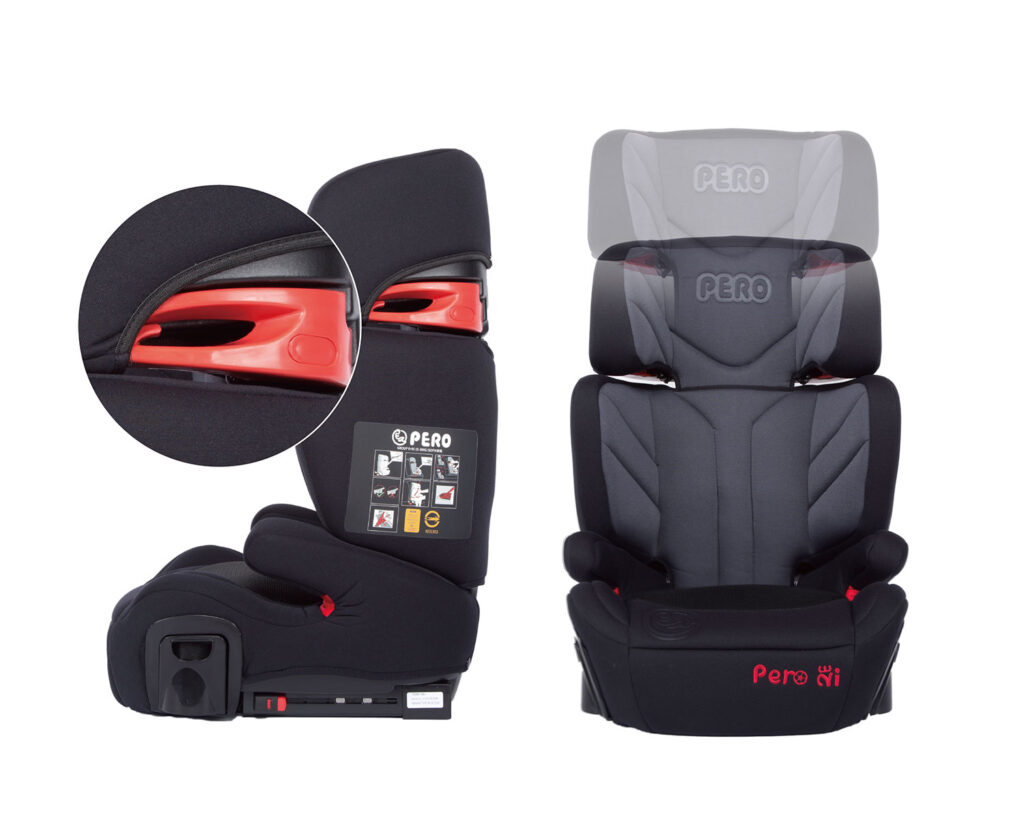 Breathable material for hot weather

Double-padded seat designed for your child's comfort.
Recline angle can be adjusted from 90 to 180 degrees
Install with ISOFIX or car seat belt

Isofix allows easy installation in seconds in both European and American cars
Life is piece of a cake in my Ni Plus.
The Ni model is compatible with two different backrests. We suggest using the Ni Plus, complete with full back rest and side headrests to provide the most comfort for your child during long trips. When your child grows out of the Ni Plus, they can upgrade to the booster version of the Ni model with a smaller back support add-on.